objekt klein a | Dresden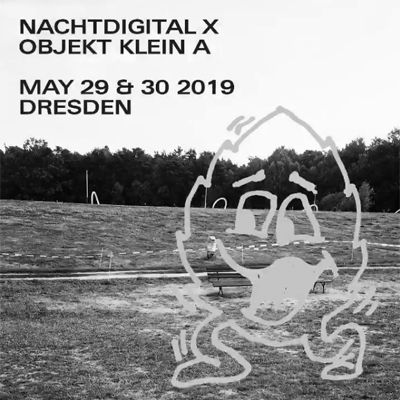 Info about Nachtdigital x objekt klein a:
May 29+30, 2019
At the end of May we head to our favourite place in Dresden for another grande fiesta at objekt klein a. We'll start with a night of Power House and Techno inside, flanked by our much-loved Ambient Garden. After sunrise we'll move the dance outside for a full day of grooves and moves in the sun - with Nachtdigital Flex hero Jan Schulte once more being our guest of honour. Get ready!
DJ Carpet Crawler 3000, Dr. Pop, enelRAM, Geller&Palme, I$A, Jan Schulte, John Meckel, Len Richardson, Michelson, Naitwa, Perm, Polo, Steffen Bennemann, Will Dubner